For a keen traveler, every flight is an adventure. It just lifts you up ( quite literally ) and shows you the bird eye view of the world. To make the travel experience a memorable one, there are some (un)written rules which must be followed.

Some of them are:

1. You cannot carry your power bank in your check-in bags.

Airlines around the globe disallow inclusion of power banks in the check-in bags. Airports have the signages with these instructions clearly mentioned.

Possible Reason - God forbid if there happens any internal short-circuit in the power bank, they have got enough charge in them to blast and fire up.

Moreover power banks comes in various shapes, sizes and brands. Most of them don't have high pressure tolerance or they have improper circuitry and there can be dozens of various reasons to not consider them as safe.

Watch this:
Therefore, one must not carry them in their check-in bags. Hand baggages are okay for carrying power banks as although risky there are measures to control the fire in case of any eventuality.

2. Some of the items which are prohibited to carry in the check-in baggage are: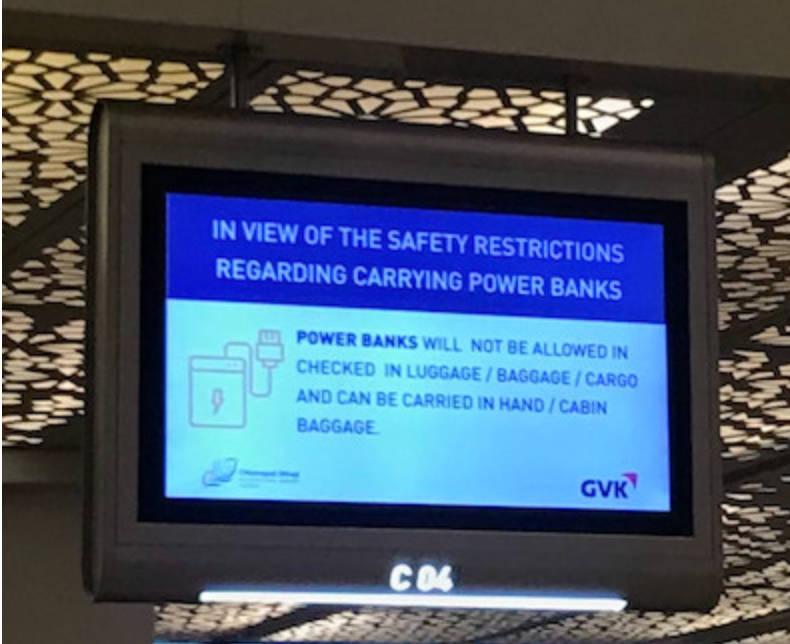 Besides that, there are restrictions for the items to be carried inside the airplane.