I am a traveling enthusiast and I have always adored airplanes and helicopters, seeing that which gave me enough goosebumps.

While I have flown through JetLite, SpiceJet, Indigo so many times, flying through Vistara always makes me happier and it feels like home.

Some of the reasons are:

1. It is customer centric - I board planes at almost the last moment ( 20- 40 minutes prior to the departure ) and one can stop me running all the way to the Gates to board the plane. They let me jump the queue and do the check-in whenever when I am uber late and I manage to board the plane right on time ( with the check-in baggages - ofcourse ).

I am sure their staff would have hated me for doing ( 3 times out of 7 ) over and I am trying to improve.

Recently I received a call from the executive that they were just waiting for me to board - which was absolutely embarassing as I would have missed my flight.

2. It flies from Terminals meant for International Journeys - One of the main benefits of flying from Terminals which are meant for International Journeys ( for eg.: Terminal 3 for Indira Gandhi International Airport - New Delhi and Terminal 2 for Chattrapati Shivaji Maharaj International Airport - Mumbai ).

The benefit is that these Terminals are located at best locations and logistically it's much easier to reach there. Like Terminal 2 of Mumbai Airport is near to the highway and Terminal 3 - Delhi Airport is connected to Delhi Metro so logistically it is best.

3. Great Food - The moment the plane is done with taking off and is stable, the food is served right away. They don't delay it and for sure, butterflies starts dancing in everyone's tummy for the food Vistara serves.

For Economy Class - They serve the food in biodegradabale boxes and also the cutlery is made of biodegradable material.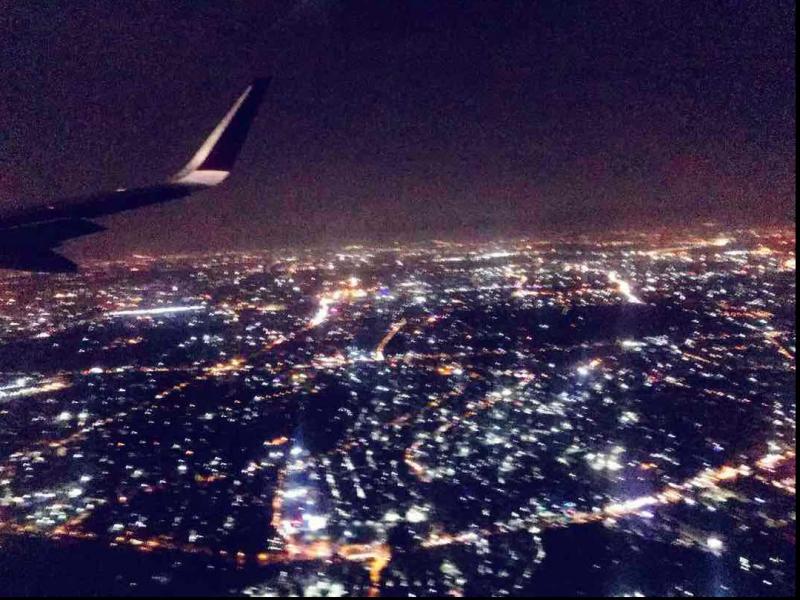 4. Air-conditioned on ground - When flights are delayed or are still on ground, they start their air conditioning so that we don't suffer in the heat. During the monsoon when rest of the flights were getting delayed for 1-3 hours, Vistara managed to fly while waiting for only 20 minutes and entire time the air conditioning was ON.

Speaks a lot about their level of service.

5. On time arrival - This is very important for me as most of the times I use public transport like Delhi Metro so I always hope that flight won't get delayed. It doesn't. For others, there can be important meetings, families waiting at the airport and what not, punctuality is important consideration.

6. Neat Seats - So when I was flying through Air Asia - the flap behind the seat was oily ( perhaps the passenger forgot to use tissue paper to clean their mess and housekeeping of Air Asia forgot to do their due-diligence. It was cleaned after the complained but ideally the cleaning should be done prior to boarding of the passengers ( there are many passengers who would have shamed the Airlines - I am a bit gentle one, I just tweeted them about it ).

So yeah, about Vistara, it's all pristine every time ( I have flown 7 times in Economy ( for now ). )

7. Vistara has its own lounge ( I have heard about this, have watched videos of it - it is accessible to Gold / Platinum Members. Waiting eagerly to use it.

8. Vistara's Frequent flyer program is Wow - You get points for purchasing the tickets, for flying with them - There are two types of points - Former is for upgrading your FF Membership Tier while other one can be redeemed for the tickets.

9. Nice Views - although not exclusive to Vistara, some of my best clicks were shot while flying through Vistara.